Long-Sleeve Shirts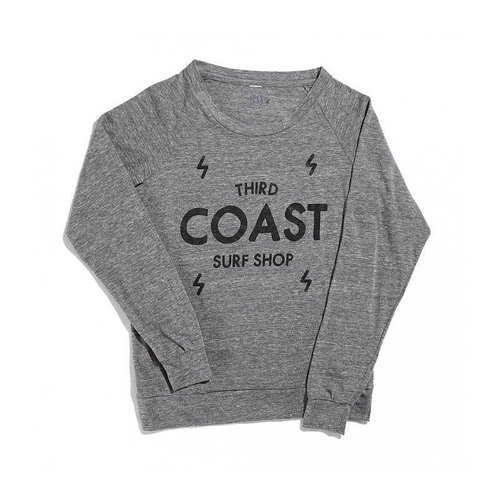 Third Coast OG Standard Logo Crew
has been added to your shopping cart
The original (OG) standard logo art by Chicago surfer/artist "Captain" Jack Flynn, first introduced in 2005 and in high demand ever since, and now on a killer crew neck sweatshirt for the first time.
Third Coast Wave Mosaic Crew Sweater
has been added to your shopping cart
Third Coast & Michigan go hand-in-hand in the Wave Mosaic Crew which captures the surreal beauty of a Great Lakes wave. This sweatshirt is so comfy you'll never want to take it off - one touch and you'll be hooked!
Third Coast Women's Eco Jersey Pullover
has been added to your shopping cart
This slouchy, lightweight, pullover crew sweater is the perfect choice for after your evening surf or paddle session or cruising with friends. Ladies, we think you'll highly approve.