DVD's & Magazines & Posters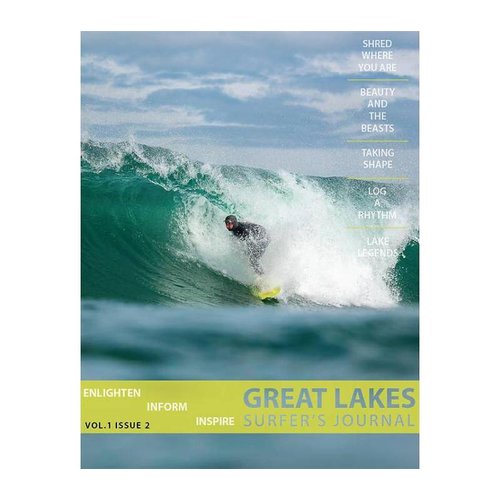 Great Lakes Surfer's Journal Volume 2 Issue 1
has been added to your shopping cart
Volume 2 Issue 1 is here! This quarterly magazine is an 8.5" x 11" glossy full-color print that covers the photography, love and passion of the ever growing Great Lakes surf community. A portion of the proceeds goes to the Alliance for the Great Lakes.
Out Of Place DVD
has been added to your shopping cart
Out Of Place is the story of surfing in Cleveland, Ohio. Since the 1960's, an underground surfing community has thrived on the southern shore of Lake Erie. For the surfers it is a world of dedication to the water and to waves that rarely come.
Unsalted: A Great Lakes Experience DVD
has been added to your shopping cart
Unsalted is an adventure of the spirit; it makes the case for unwavering optimism in the face of adversity and gives you the great feeling you get from being a surfer and riding waves. Often, it is the adventure of searching for the waves and the enduring