Sandals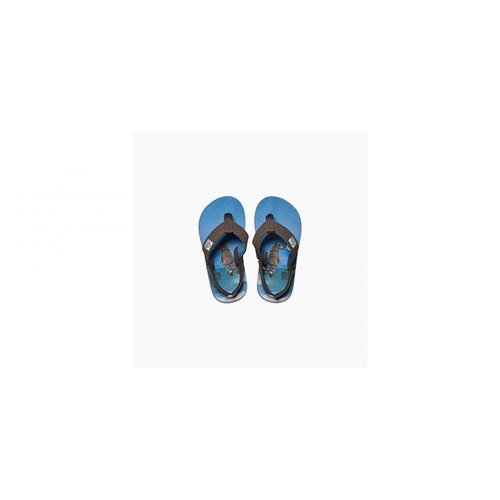 Reef Kids Stargazer Black/Black
has been added to your shopping cart
Let your superstar shine with the Kids Stargazer. The thin sparkly glitter overlay is the perfect compliment to a 100% PVC free strap, soft EVA footbed and a rubber sponge outsole.
Reef Kids Ahi Shark Blue Shark
has been added to your shopping cart
Do you have the guts to swim with the sharks? Luckily, you don't have to, thanks to the Ahi Shark. Fully equipped with a shark shaped strap and printed EVA footbed, the apex predator comes out of the water and onto the feet..