Kids' Beach Day Camps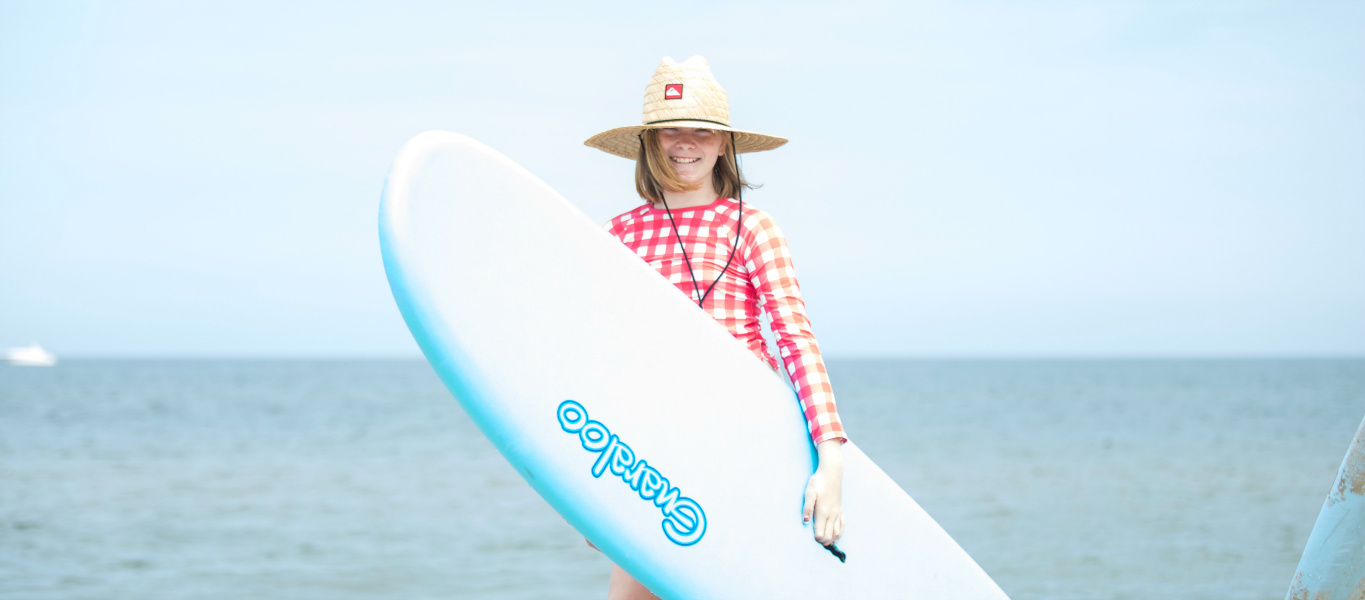 Looking for something fun for your family to do this summer? Join Third Coast Surf Shop for kids' beach day camps, available all summer long in New Buffalo or St. Joseph!


We lead kids in all kinds of fun, safe beach activities, including:
• Surfing (our specialty!)
• Stand-up paddleboarding
• Skimboarding
• Sandboarding
• Beach games
• Swimming
Open to ages 7 - 12 (exceptions can be made). 
We provide snacks, water, and life jackets (required for paddleboarding), plus all the beach equipment - surfboards, skimboards, stand-up paddleboards, bodyboards, sandboards, and toys (balls, buckets, and shovels).
Kids should bring a small backpack with what they normally would have when spending time at the beach: sunscreen, towel, sunglasses, water bottle, a change of clothes (including a warm sweatshirt or jacket), and a hat. A rashguard (or sun shirt, especially long-sleeve) is also great to have!
COVID-19 Update
Please note that we have implemented a number of procedures to protect the health and safety of our campers, including smaller group sizes, consistent cleaning and disinfecting of equipment, regular hand-washing and sanitizing, and increased staff training. As always, our camps take place outdoors at the beach - allowing children to maintain recommended social distance and enjoy some much-needed exercise, sunshine, and fresh air! 



Camps run Monday through Friday from 9 am to 12 pm Eastern time at New Buffalo Beach (New Buffalo) or Jean Klock Beach (St. Joseph).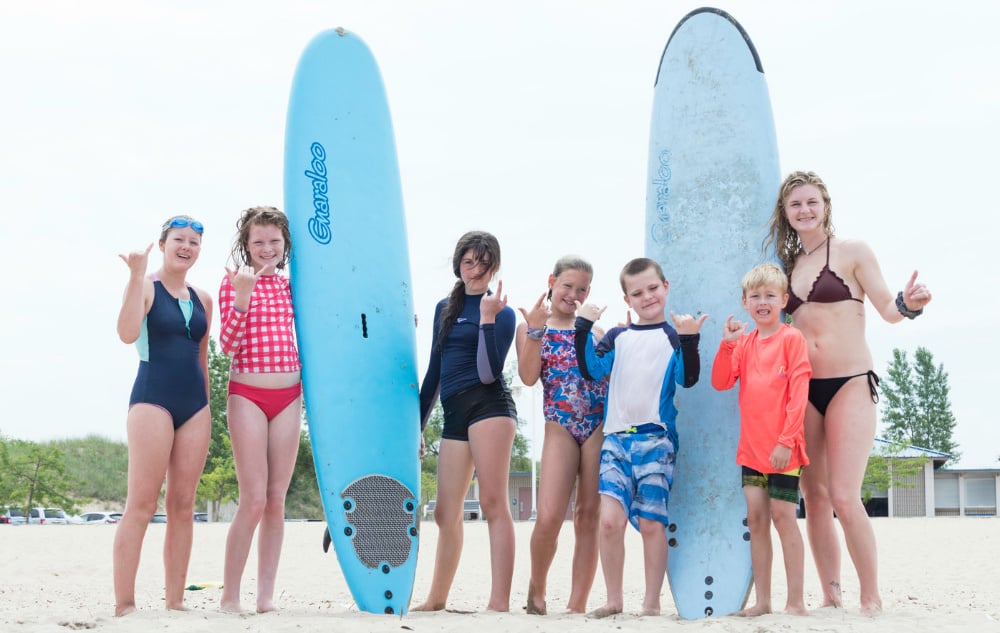 • After receiving your order, we will contact you to confirm your date and other details.
• If the beach is closed due to unsafe weather conditions on the day of your camp, we will notify you to reschedule.
• We will gladly reschedule your camp, class, lesson, or rental for the current or following season, but there are no refunds on these services.



"This is the only camp my son has ever raved about.  Looking forward to attending again."
– Angie, web review
"Kids LOVE the beach camp! The instructors are upbeat and fun! Kids can't wait to go back next year."
– Debbie, web review
"My 8-year-old daughter attended a couple weeks of surf camp last summer and loved it. I told her she could go to any weeks it's offered this summer, and she jumped up and did her happy dance for half an hour!"
– Toni, Yelp review

Video: Spectrum Health Lakeland Visits Our Beach Camps